1. Go to Doo Prime User Center
After logging into the home page of the Doo Prime User Center, click "Deposit" in the "Common Functions" column.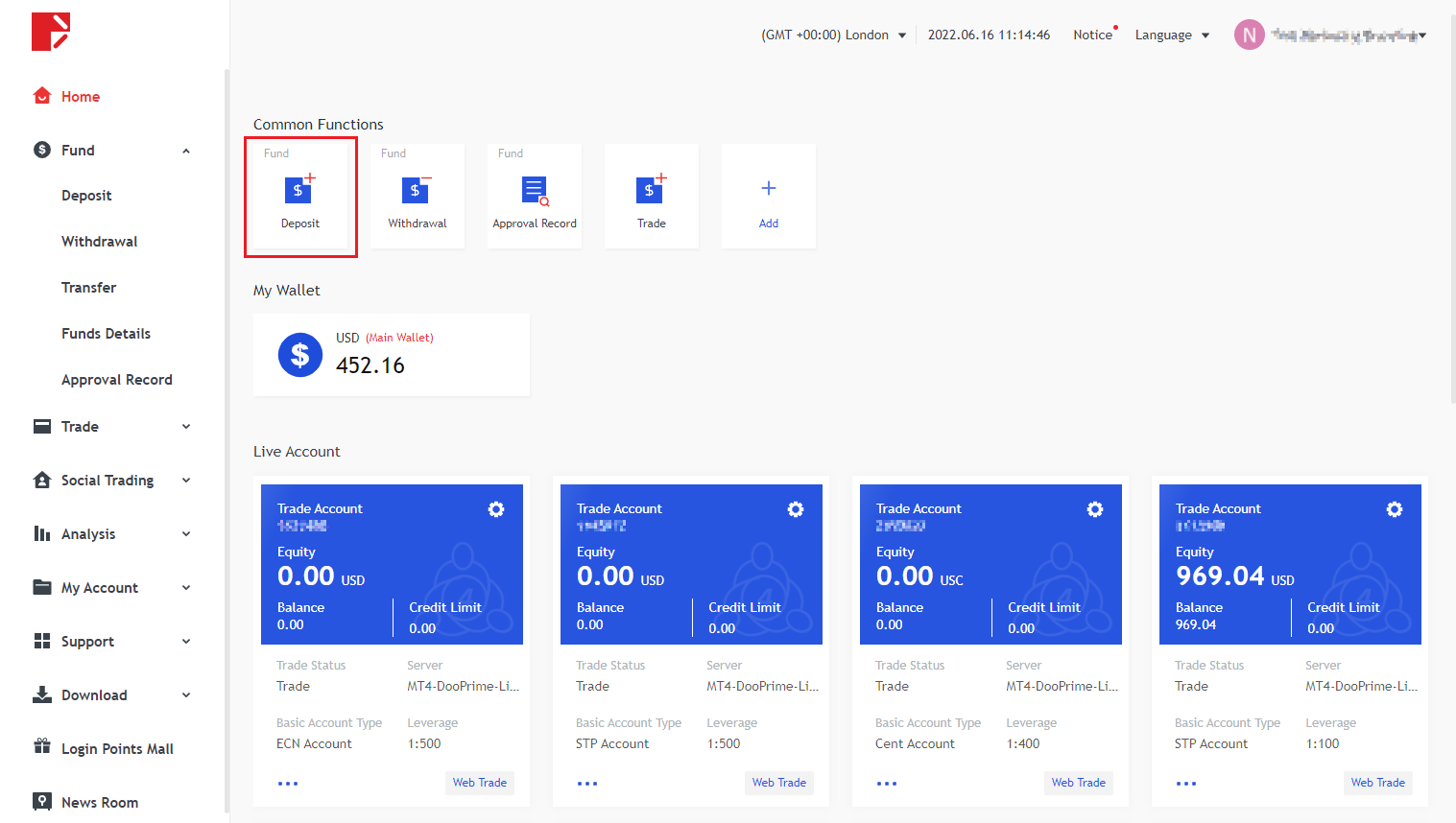 2. Select deposit method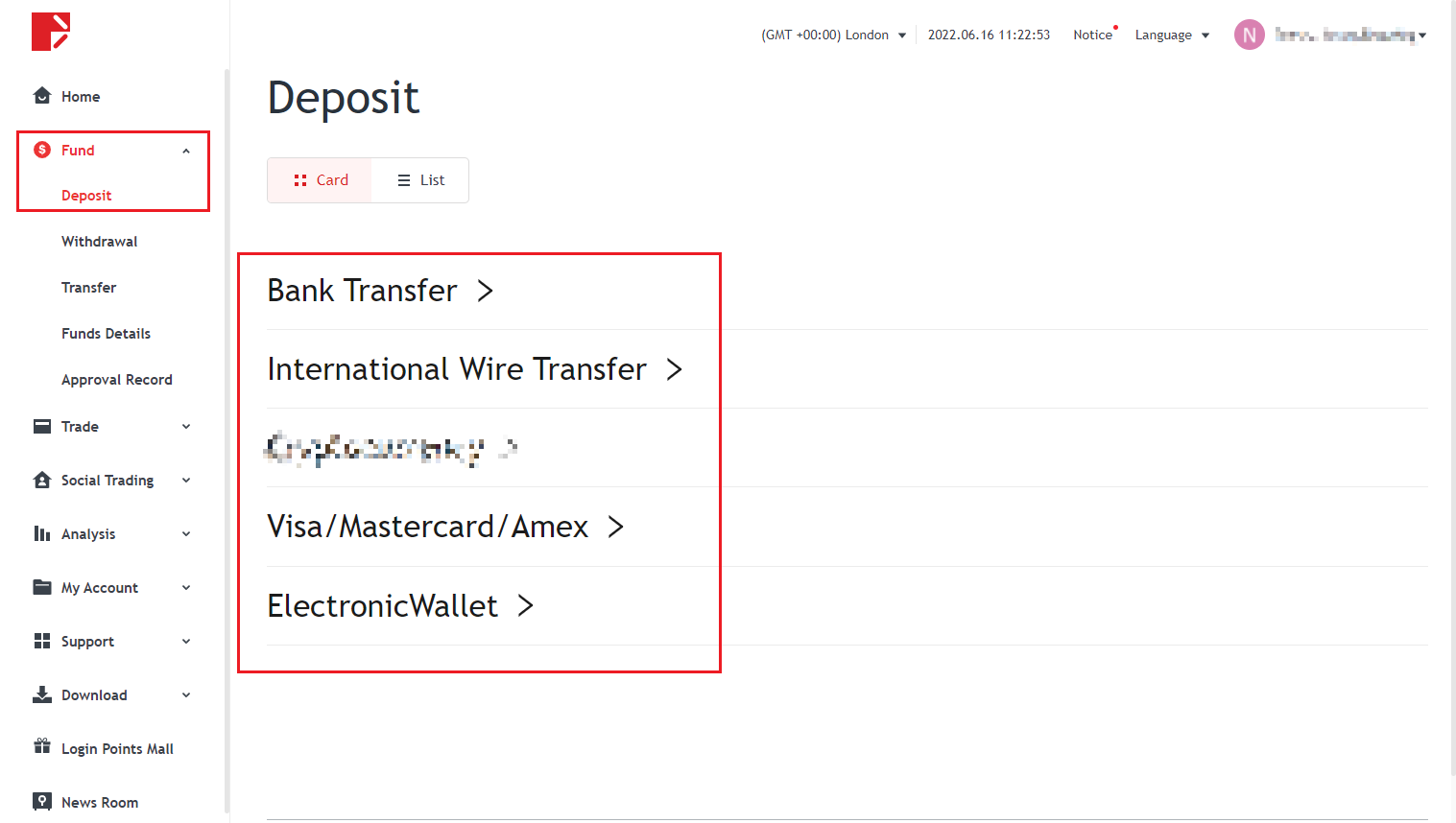 3. Select payment currency and deposit channel
4. Select the account and fill in the amount
4.1 Select a deposit account according to clients' needs.
4.2 Enter the deposit amount (USD).
After completion, the system will automatically display the amount to be paid in the payment currency (if RMB is selected, it will be converted into RMB and displayed).
4.3 When the amount is confirmed, please click "Confirm Payment".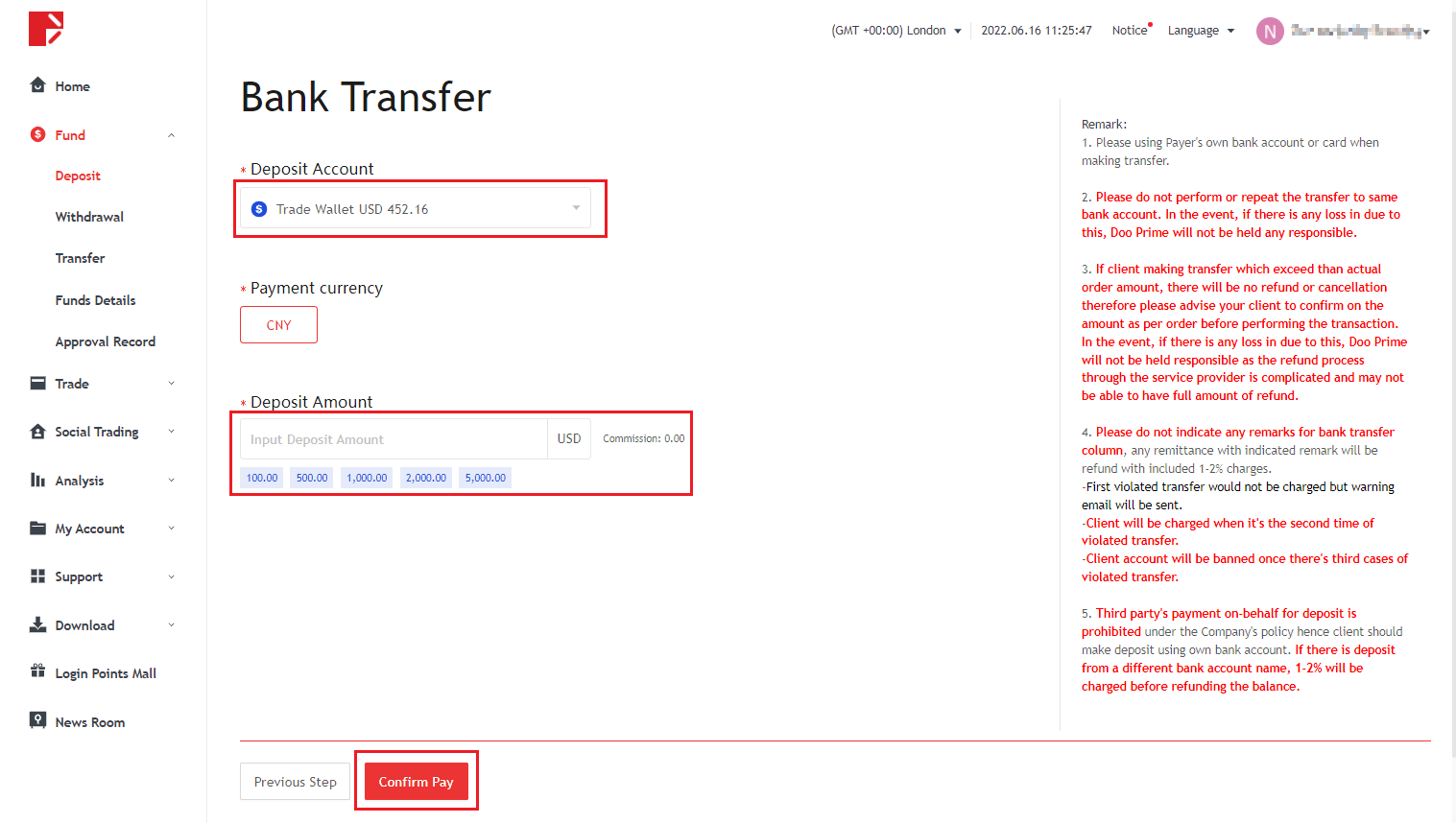 5. Make a deposit
Clients will be redirected to the relevant deposit channel page to make a deposit according to the instructions.
Please check out the tutorial video on "How to deposit via International Wire Transfer and Cryptocurrency?".