1. Download the Android version of MetaTrader 4
You can open this with Google Chrome Link download.

Link: Link
2. Log in to the trading account
After installing the MetaTrader 4 mobile version, click to open the software to enter the login page. If you have already opened a real account, please select "Login to an existing account".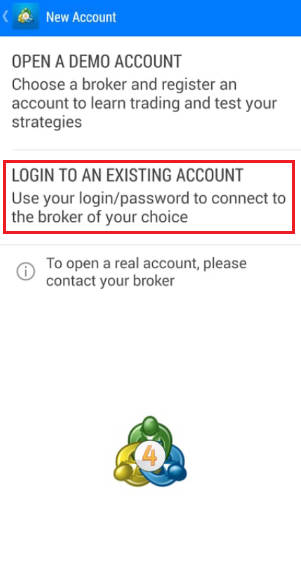 Enter "DooPrime-live" or "DooPrime-live2" on the page for selecting a dealer, and select the real offer server "DooPrime-Live 2". (Doo Prime is a regular broker using genuine MetaTrader 4 software. If it is a fake broker using pirated software, the server will not be found here.)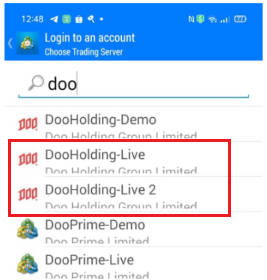 Enter the already opened trading account and initial password, and click the "Login" button below.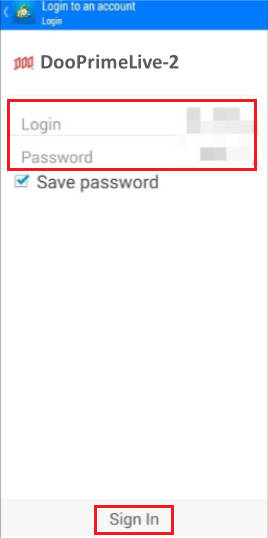 3. Set the trading symbol
After logging in to the trading account, you will be redirected to the quick list of trading varieties, and you can freely select the displayed trading varieties for viewing during the transaction.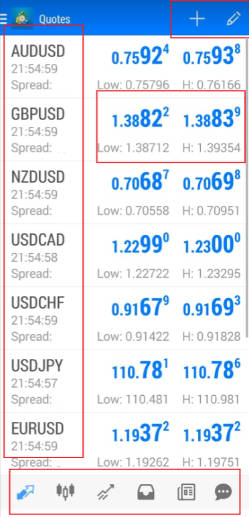 Click the icon in the upper right corner and choose to add a trading variety; the Doo Prime platform includes currency pairs, precious metals, crude oil, etc., which can be added by yourself.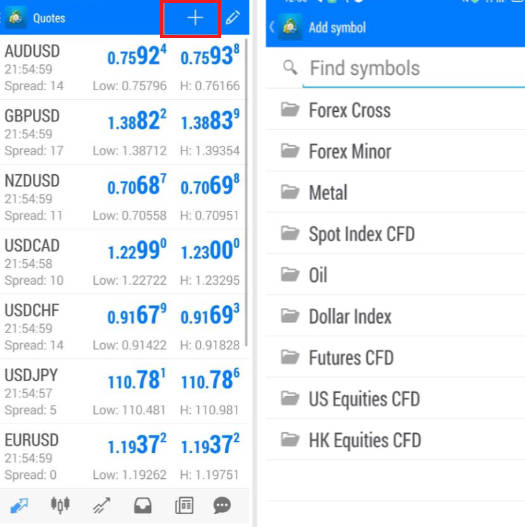 4. Add various indicators
Select the corresponding variety (here, take the euro and the dollar as an example), click the button of the candlestick chart, and select the "f" indicator button.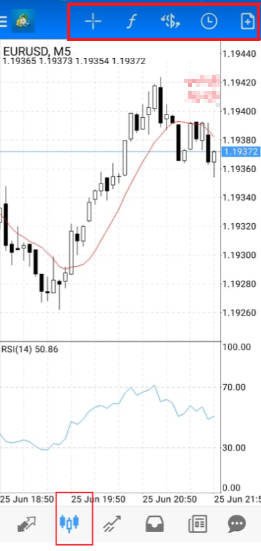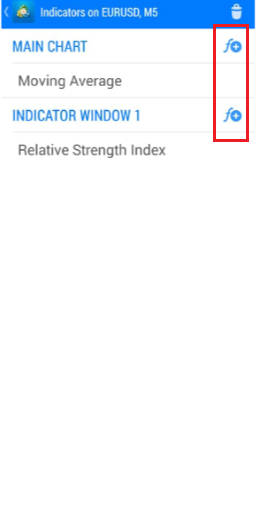 Select the corresponding indicators: including moving averages, trend indicators, oscillators, etc.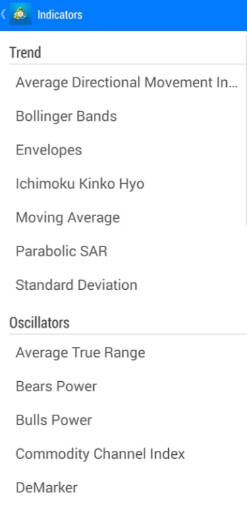 5. Place an order (open and close)
In the upper right corner of the opened pound and beauty market page: the new order button, enter the order page.
When closing a position, long press the order that needs to be closed, and select the close button to close the position manually.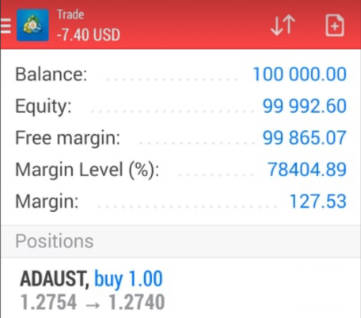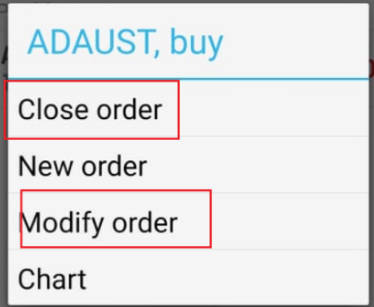 6. Set Take Profit and Stop Loss (Modify Order)
To set a stop profit and stop loss for an existing position order, press and hold the order, choose to modify the order, and enter the stop profit/stop loss point. Refer to step 5.
Check out the tutorial video on "How do I open an MT4 account?".