Step 1: Go to the "Create Account" page
Enter and open the Myfxbook AutoTrade page, click "Create Account" below.
Link: Myfxbook AutoTrade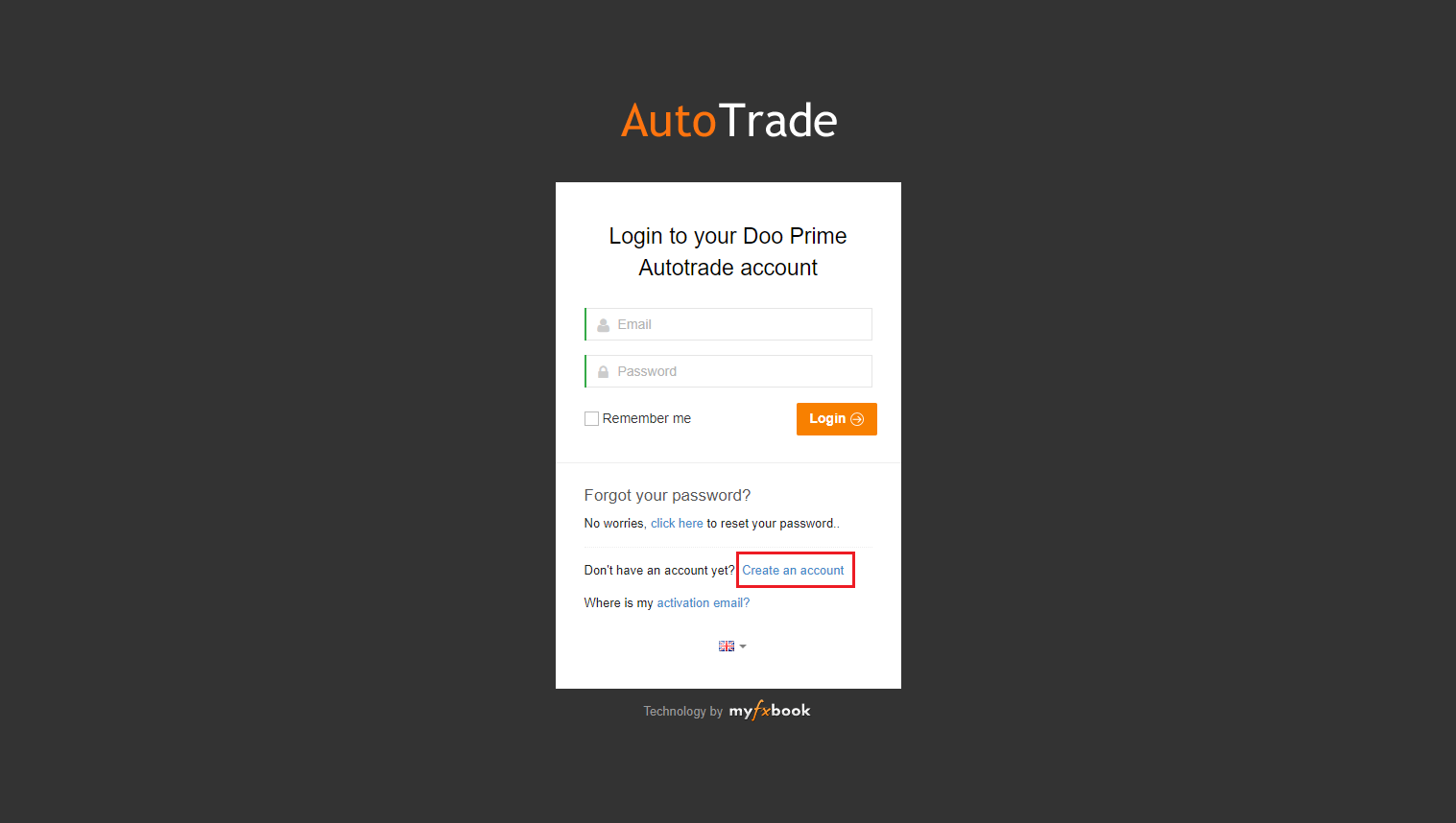 Step 2: Fill in the account information
Please fill in the following information on the registration page:
Username
E-mail address
Set a password and enter the same password again
Enter confirmation code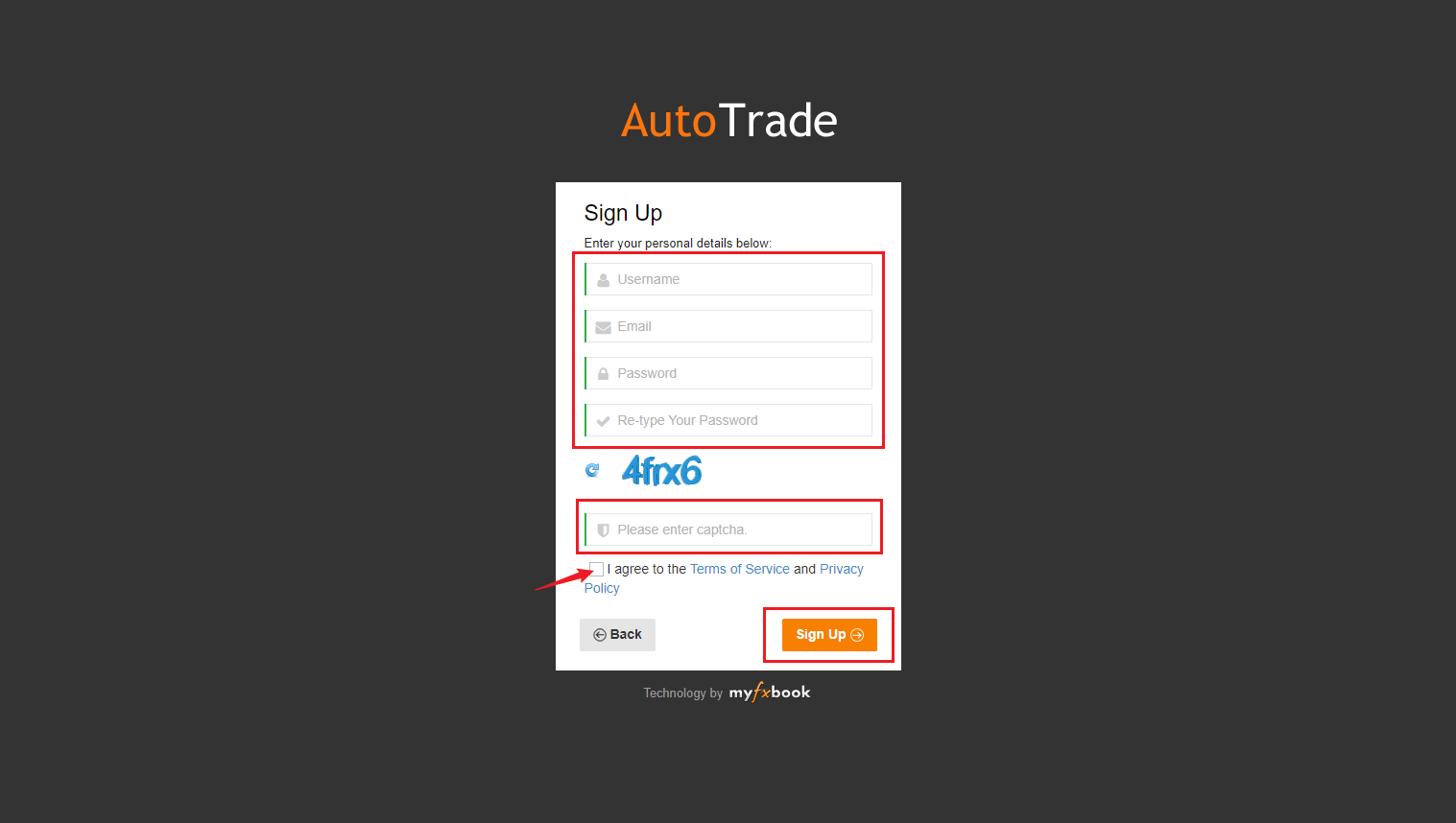 Step 3: Activate the account
After you have successfully created an account, go to your email and click the activation link.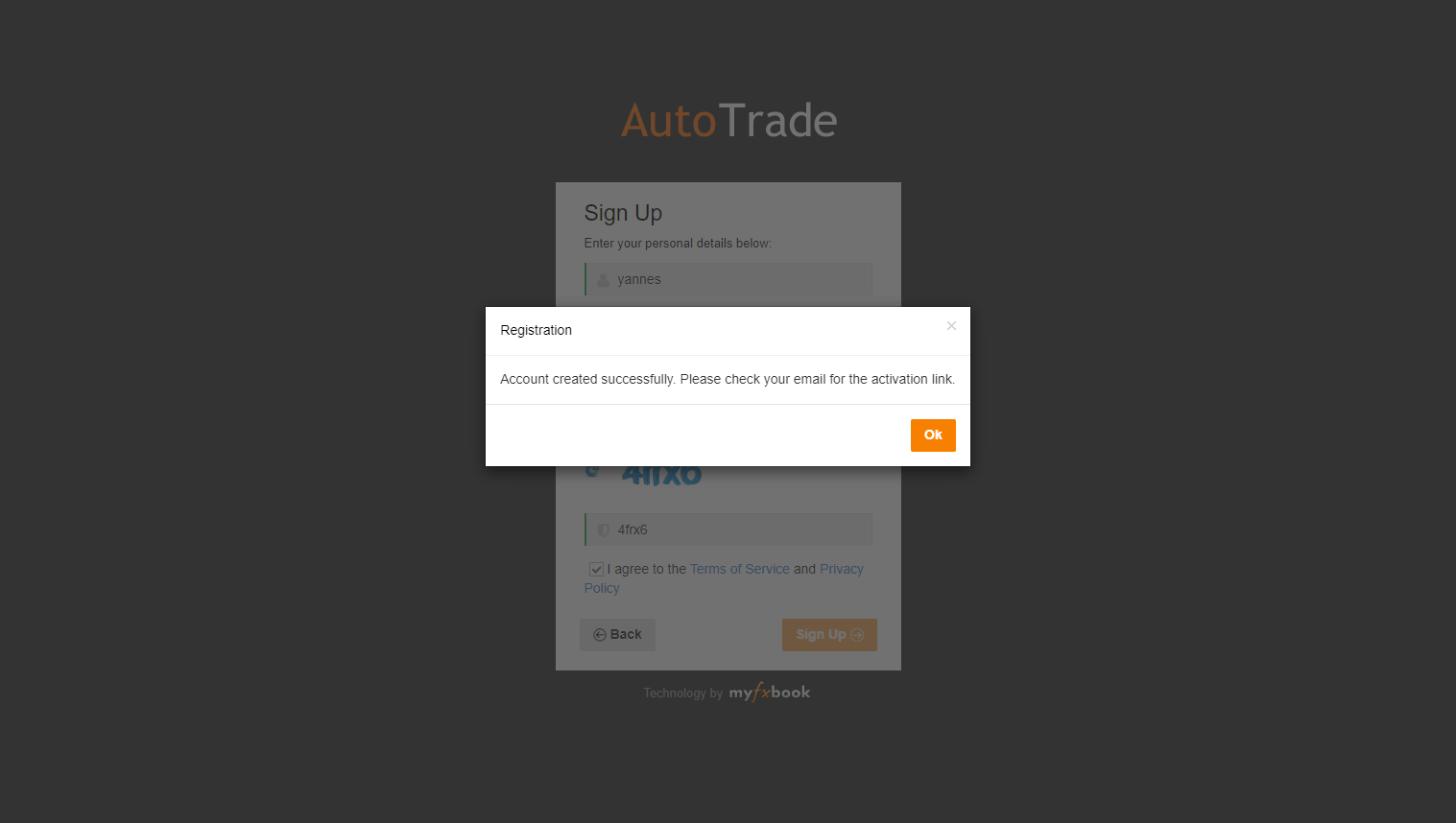 Click the link in the email and you will be redirected to the AutoTrade page, and receive a notification of you successfully activated your account.