1. Enter Doo Prime User Center
After logging in to the homepage of Doo Prime User Center, click "Withdrawal" in the "Common Functions" section.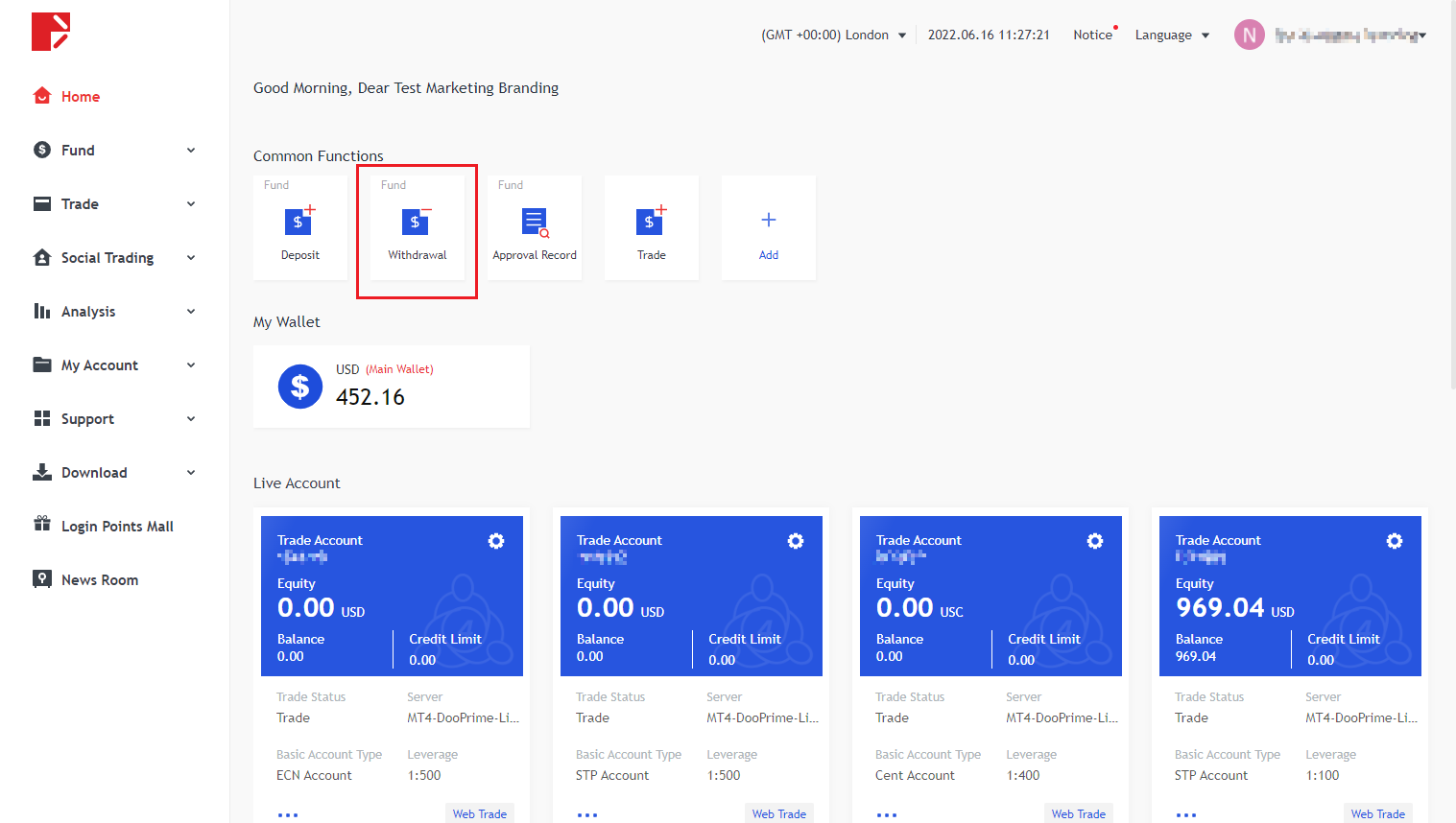 2. Choose payment currency
Select the withdrawal method in the withdrawal page.
3. Select the account and fill in the amount
Select the withdrawal account number and payee account number, fill in the withdrawal amount (USD), and click "Next" after completion.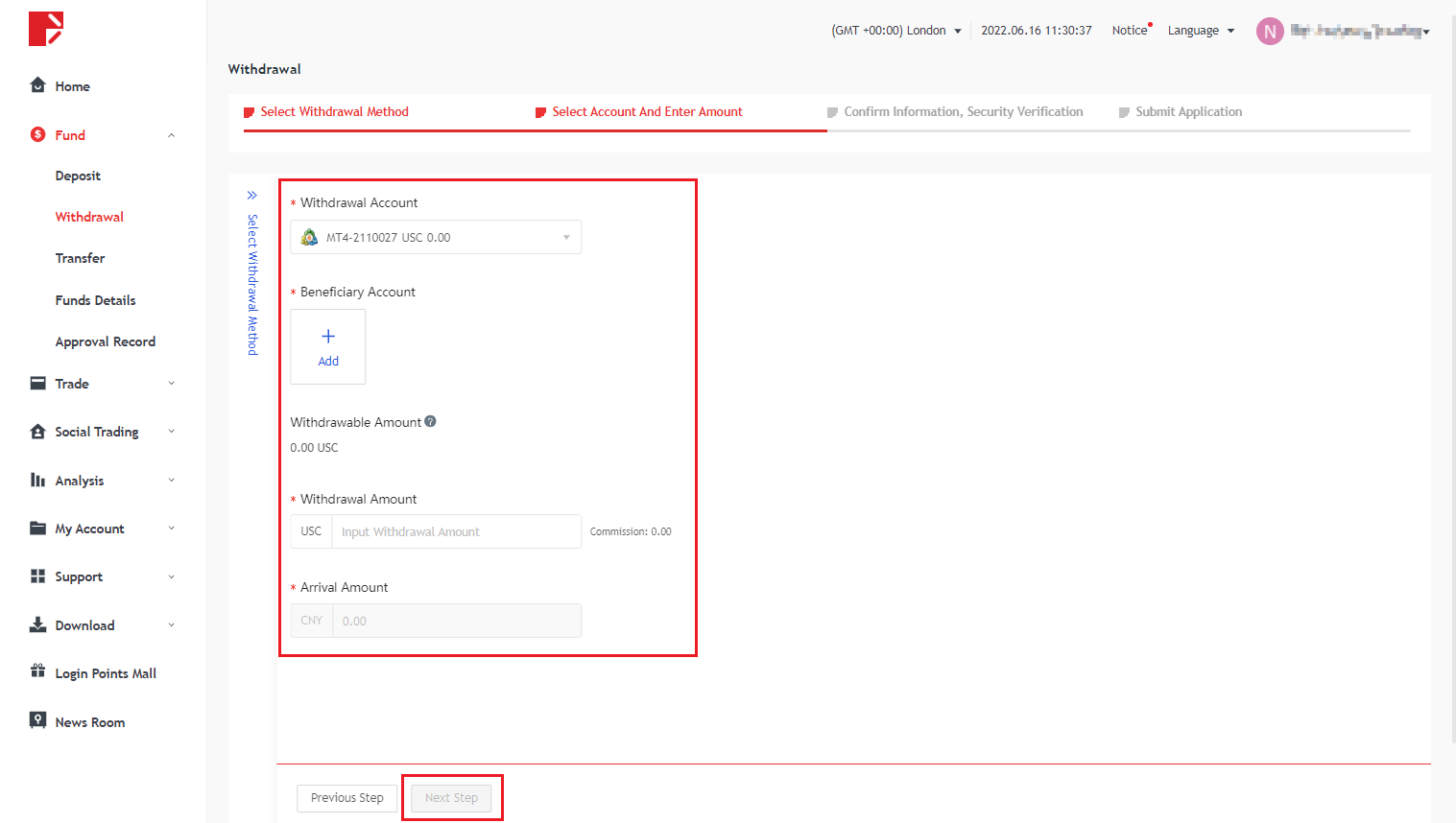 If you need to add a new payee account, please fill in the new payee's information and click "OK". (Please try not to enter any information in the comments if is not necessary. This is to avoid sensitive comments affecting the review of the transaction)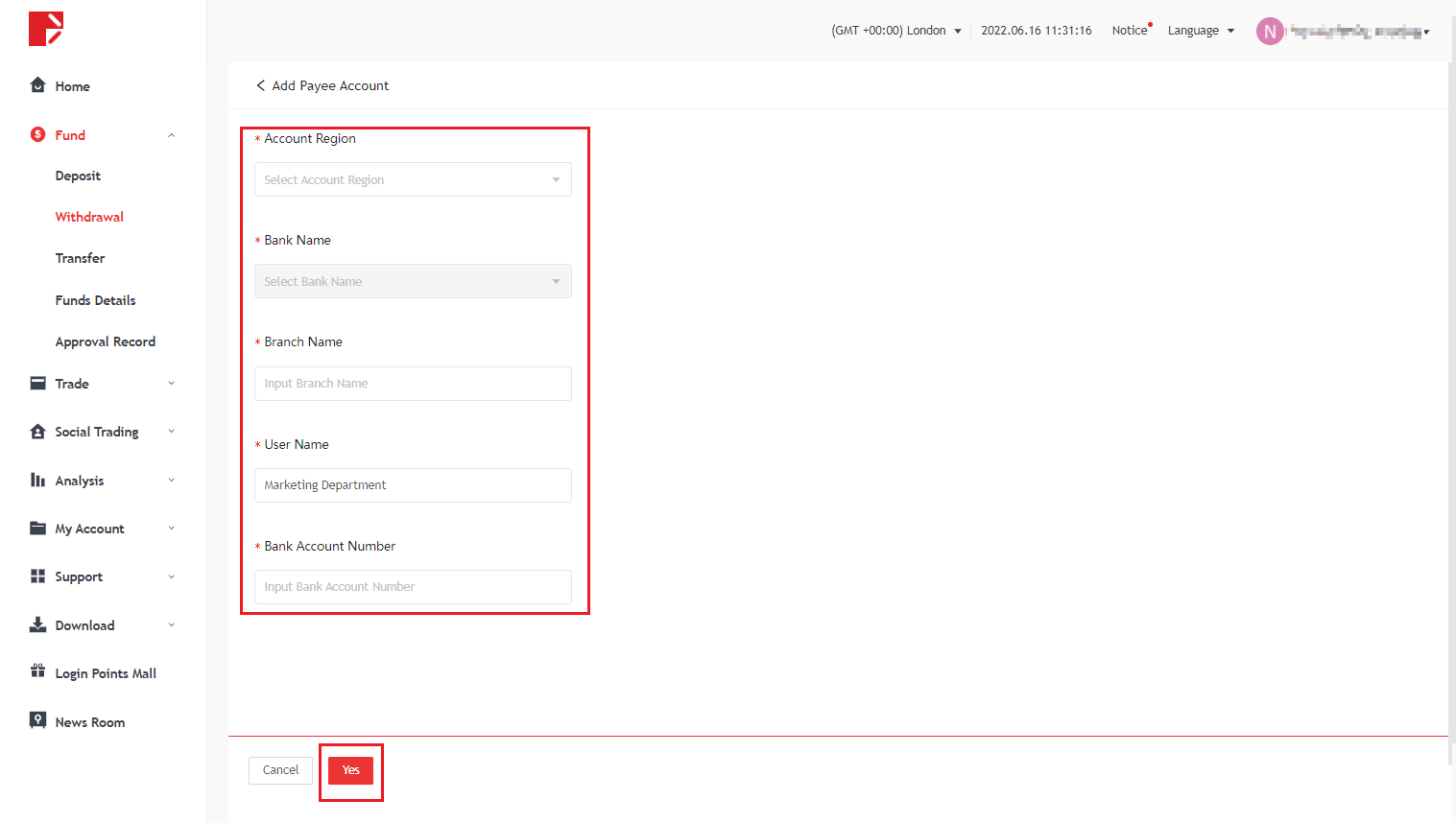 4. After jumping to the interface of the relevant deposit channel, follow the instructions to withdraw money.
Check out the tutorial video on "How do I withdraw money?".