1. Open an account on the official website
Enter Doo Prime official website, click "Open Account Now" on the upper right.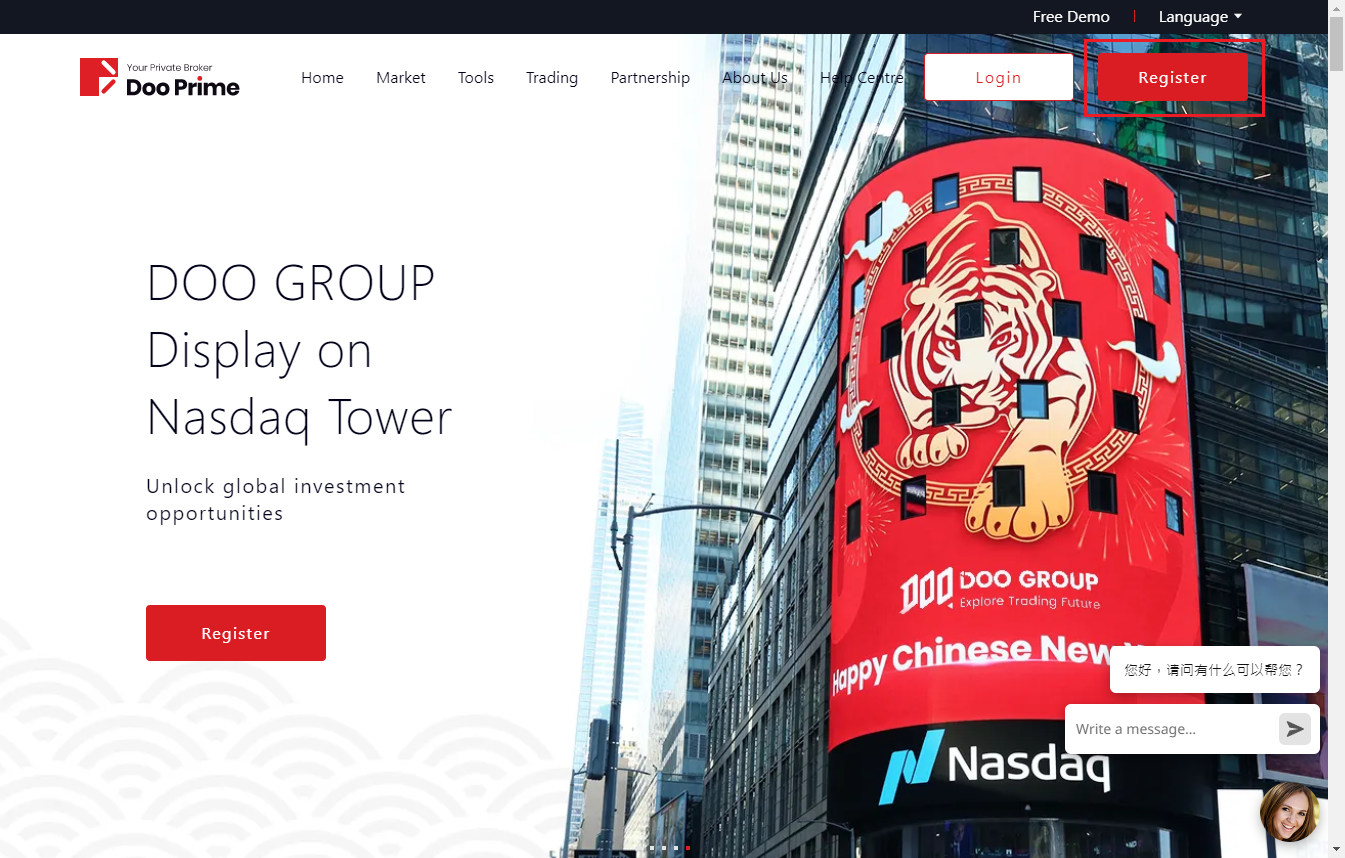 2. Register an account
2.1 Please enter clients' phone number and email address in the right column once entered the registration interface. Then, select a verification channel (email or phone verification) and press "Send Verification Code" for verification purposes. Do set the password when it is successfully verified. Lastly, check the agreement terms and click "Submit Registration".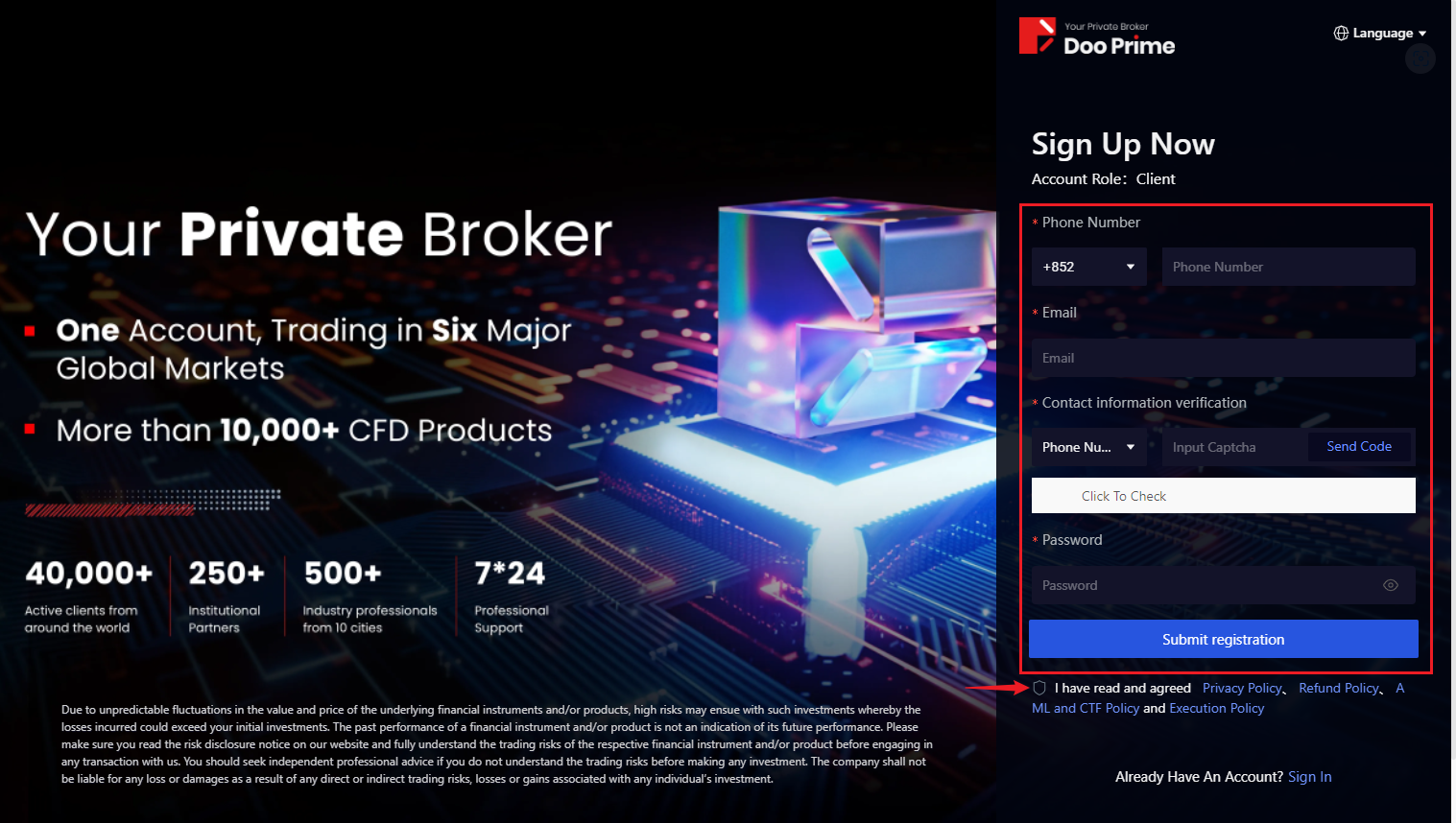 2.2 After submitting the registration, notification of successful registration will appear. Please click to log in, or wait for 3 seconds and the page will automatically jump to the Doo Prime User Center.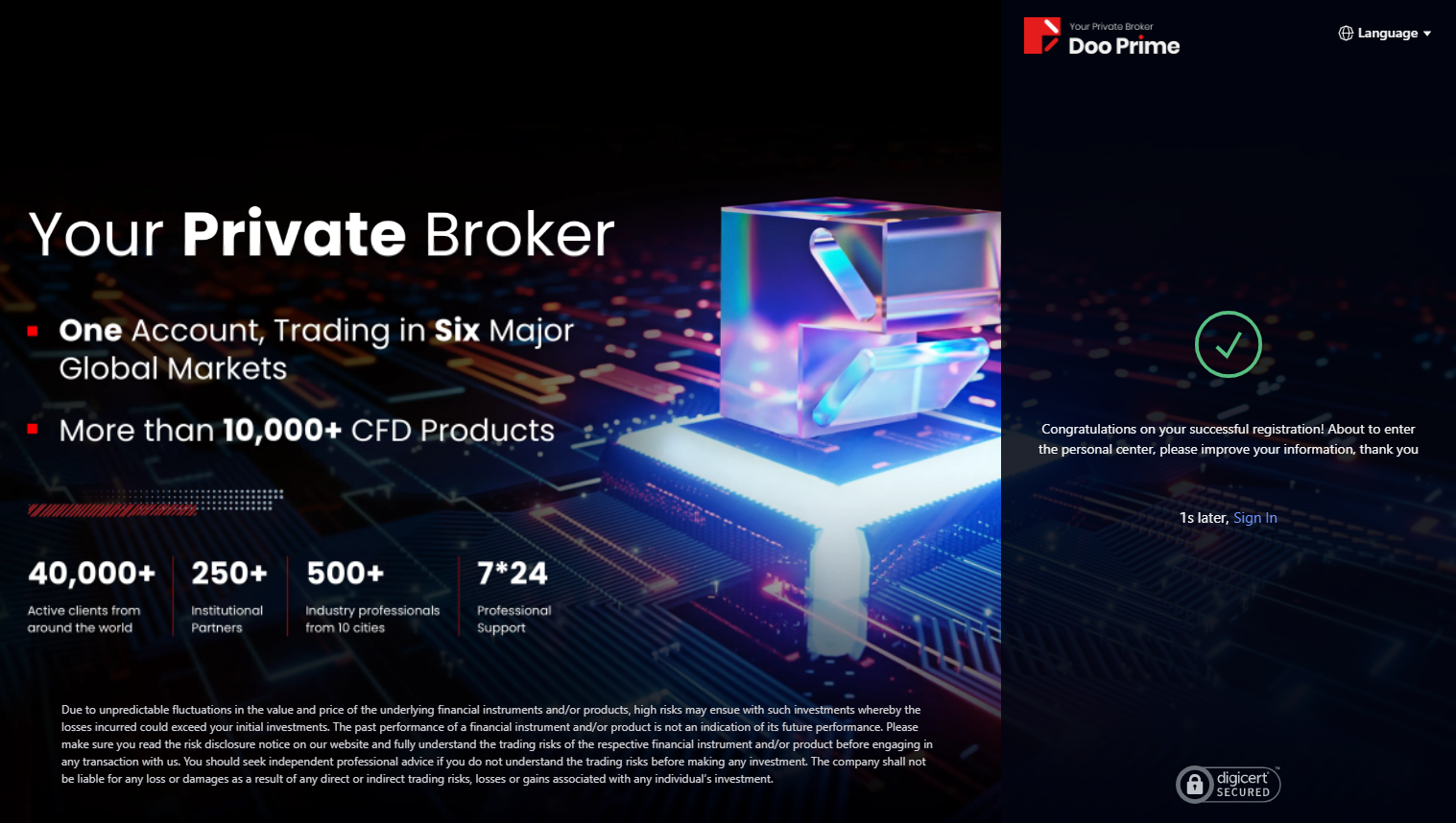 3. Account Opening Verification
3.1 Click "Data Review" on the home page of Doo Prime User Center.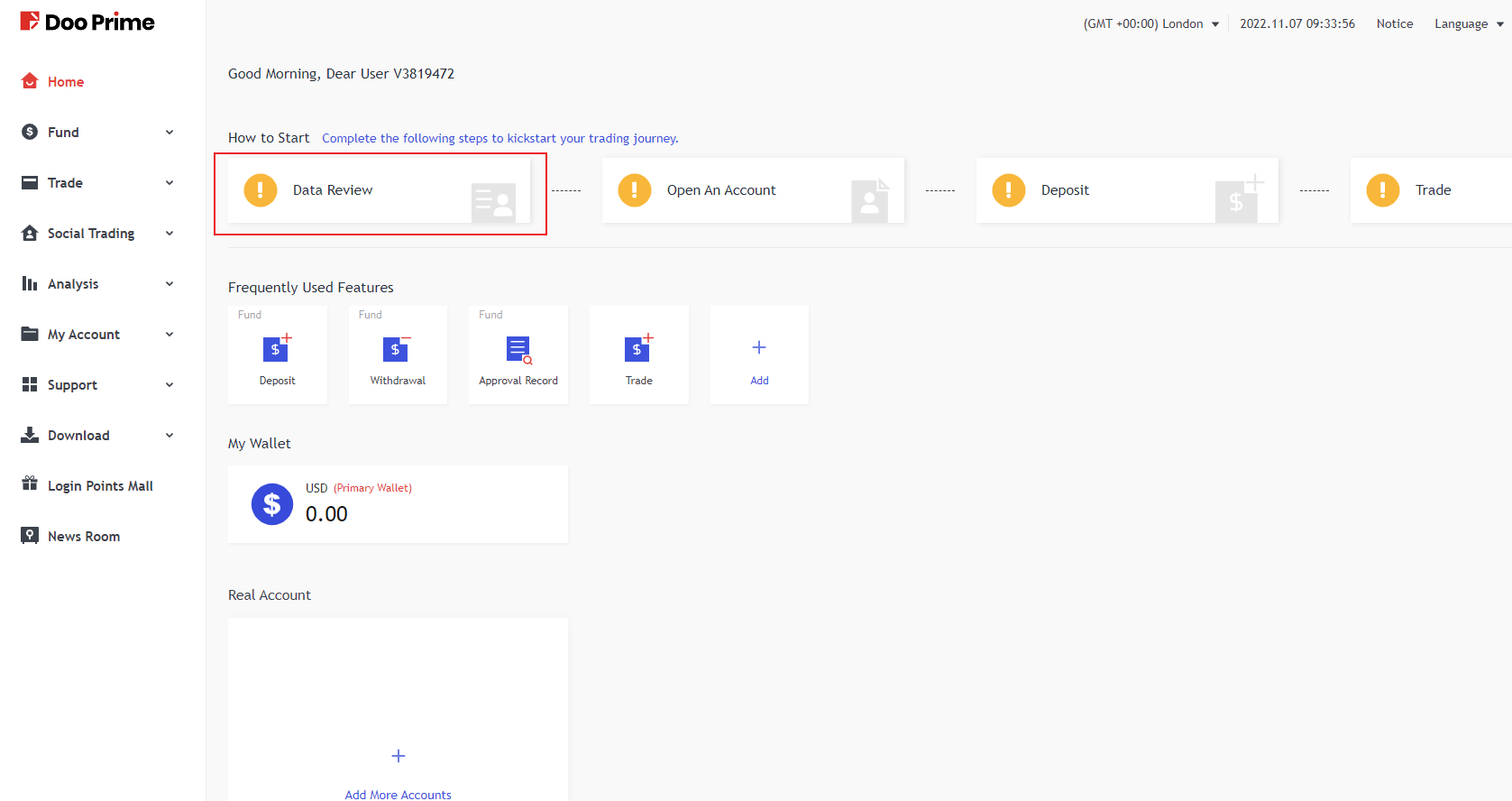 3.2 Complete Identity Information
Go to the "Identity Information Page" and fill in your personal information. After uploading the ID card, you only need to fill in the username, and the systems will automatically fill in according to the given ID information. Click "Submit" after completion. Please note that the validity period of the certificate must be within 6 months.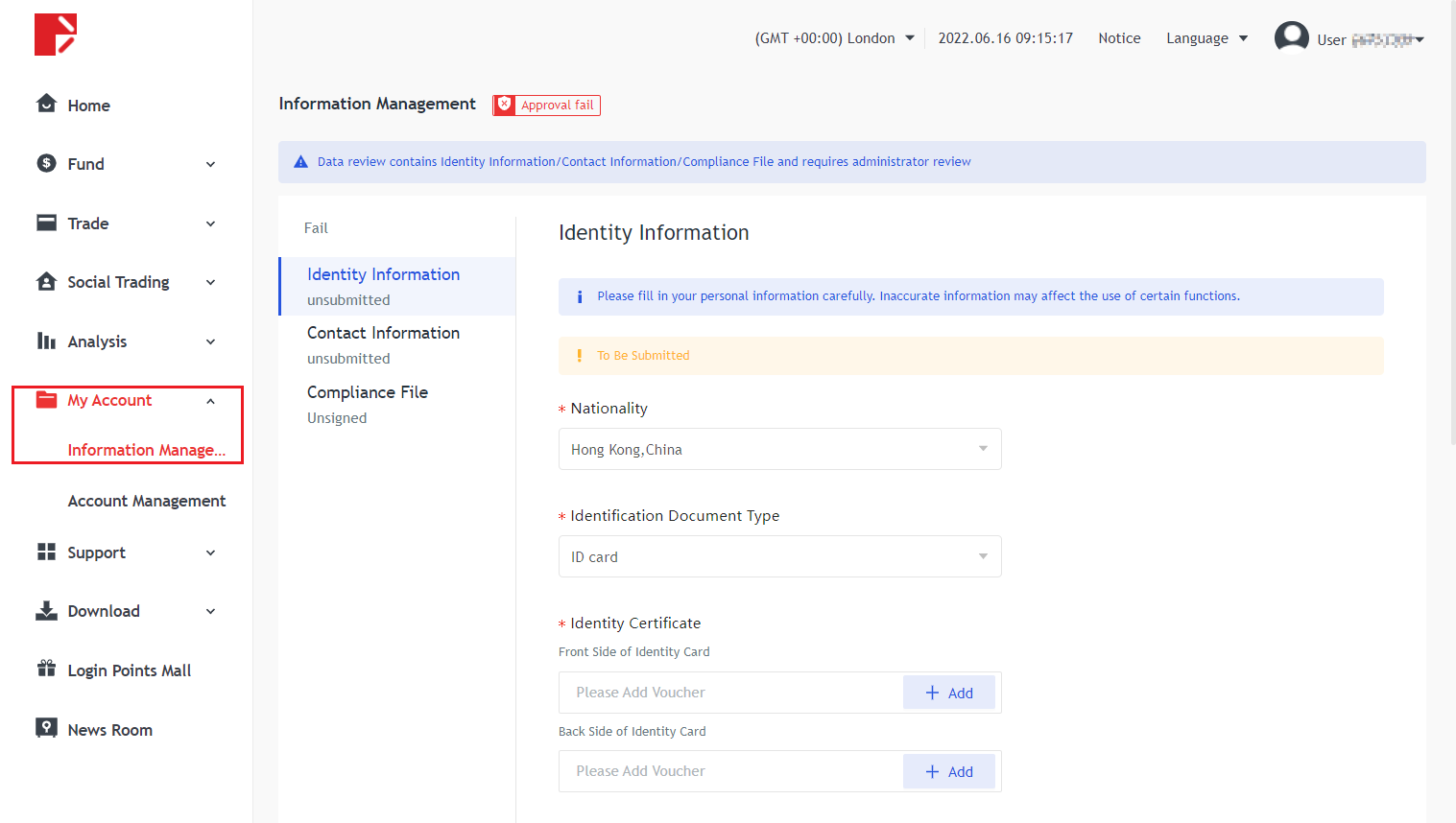 3.3 Perform Real-Name Authentication
If you are a client from China, you need to perform real-name authentication. You will be required to fill in the name on your ID card, and ID card number. After that, select the verification method, including online verification or uploading a photo of you holding your ID card, and click "Verify Now". Clients from countries or regions apart from China do not require real-name authentication.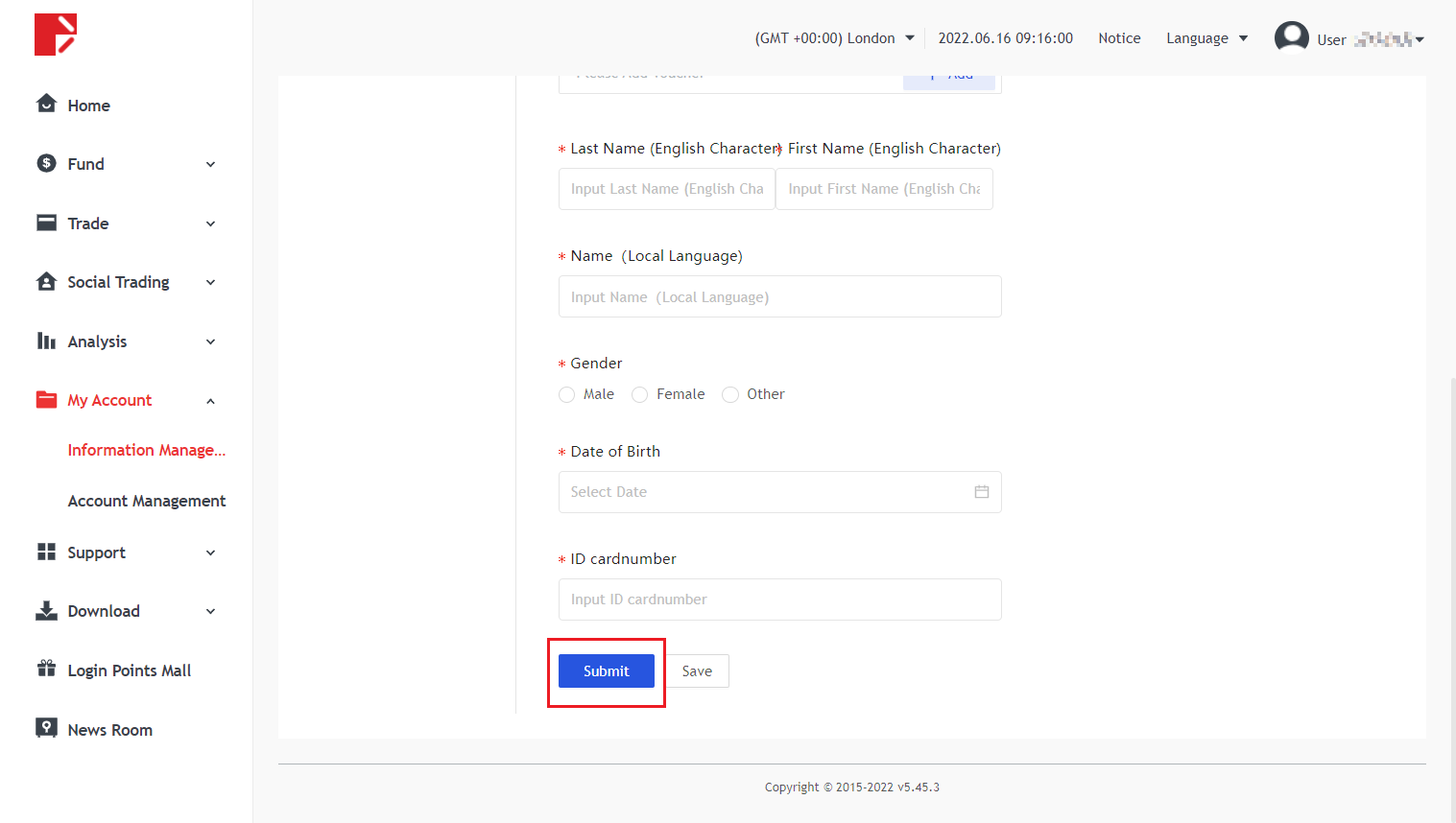 3.4 Provide Contact Information
Fill in the country or region of long-term residence and detailed address, and click "Submit".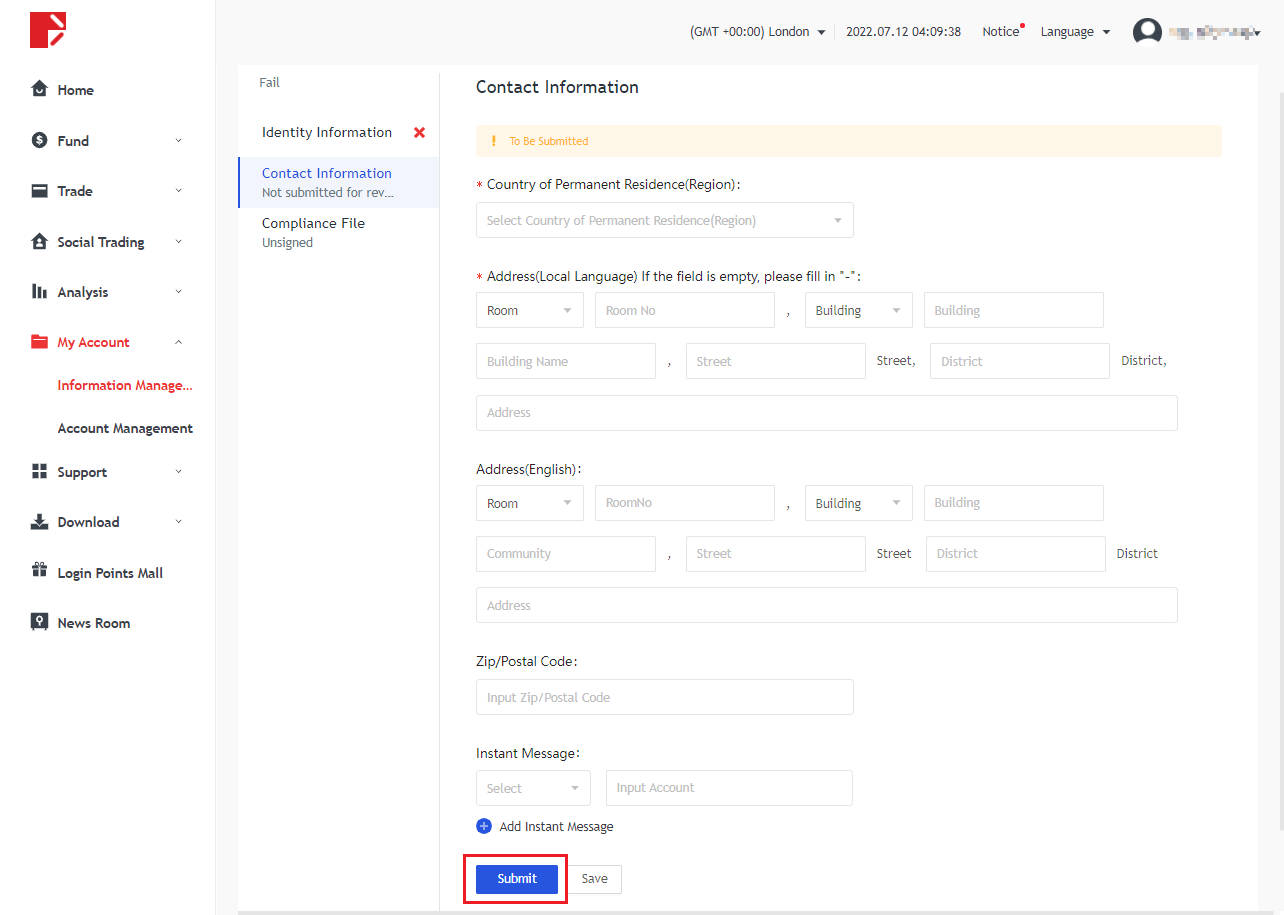 3.5 Signing Compliance Documents
Please read the terms and conditions of the Client Agreement and Risk Acknowledgement and Disclosure carefully, and make sure that the information filled in is true and valid, and then enter your last name and first name in the "Client Signature" again ( Pinyin) to signify your agreement to sign this legally binding contract, then click OK.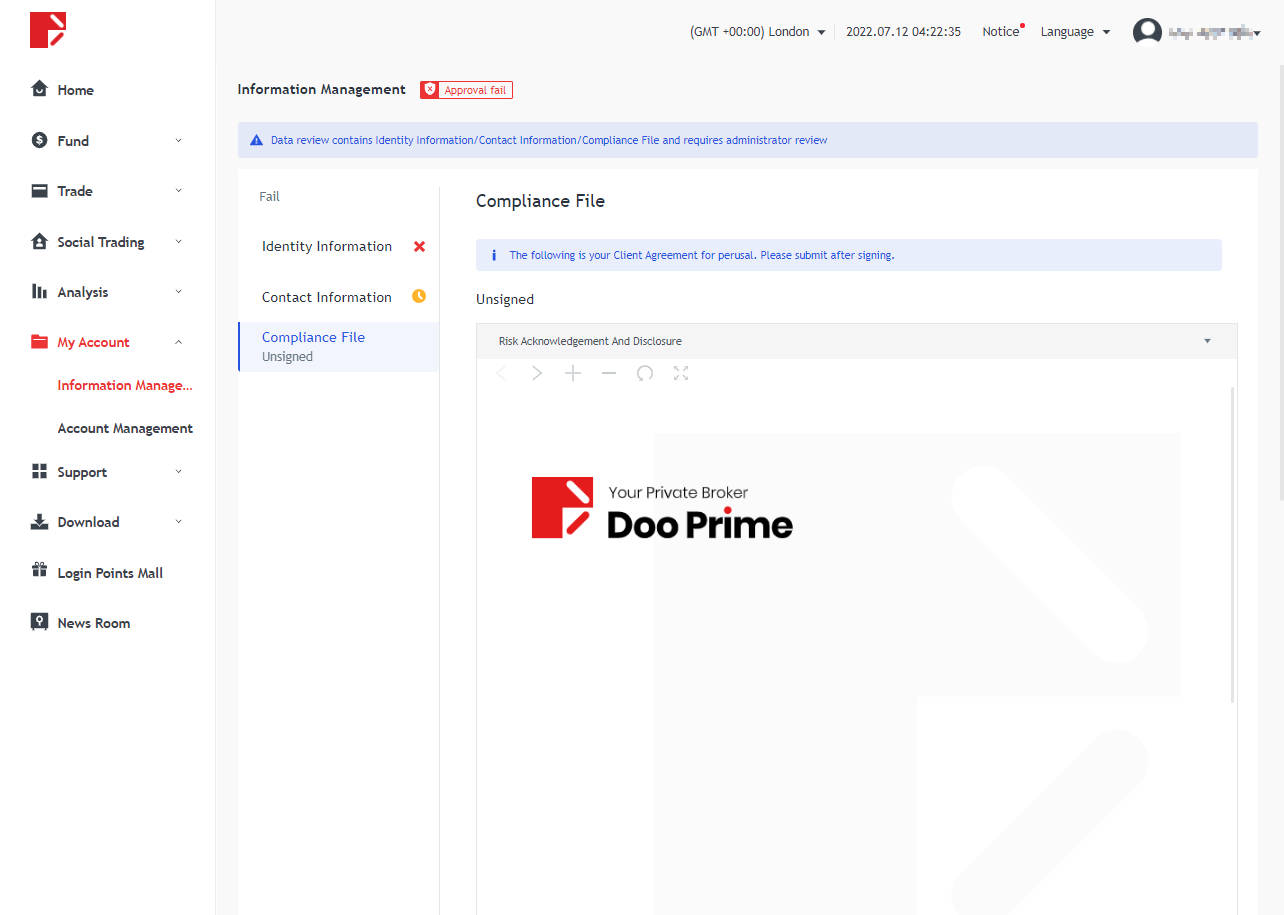 (Please note: Your signature must be the same as the account opening name for the signature to take effect)
4. Open A Trading Account
Please select "Trading Platform", "Account Type" and "Leverage", then set "Trading Password" and "Investment Password", and click "Open Account" after completion. If the information you submit is correct, a message that contained "Successfully Registered" information will be sent to your registered email address.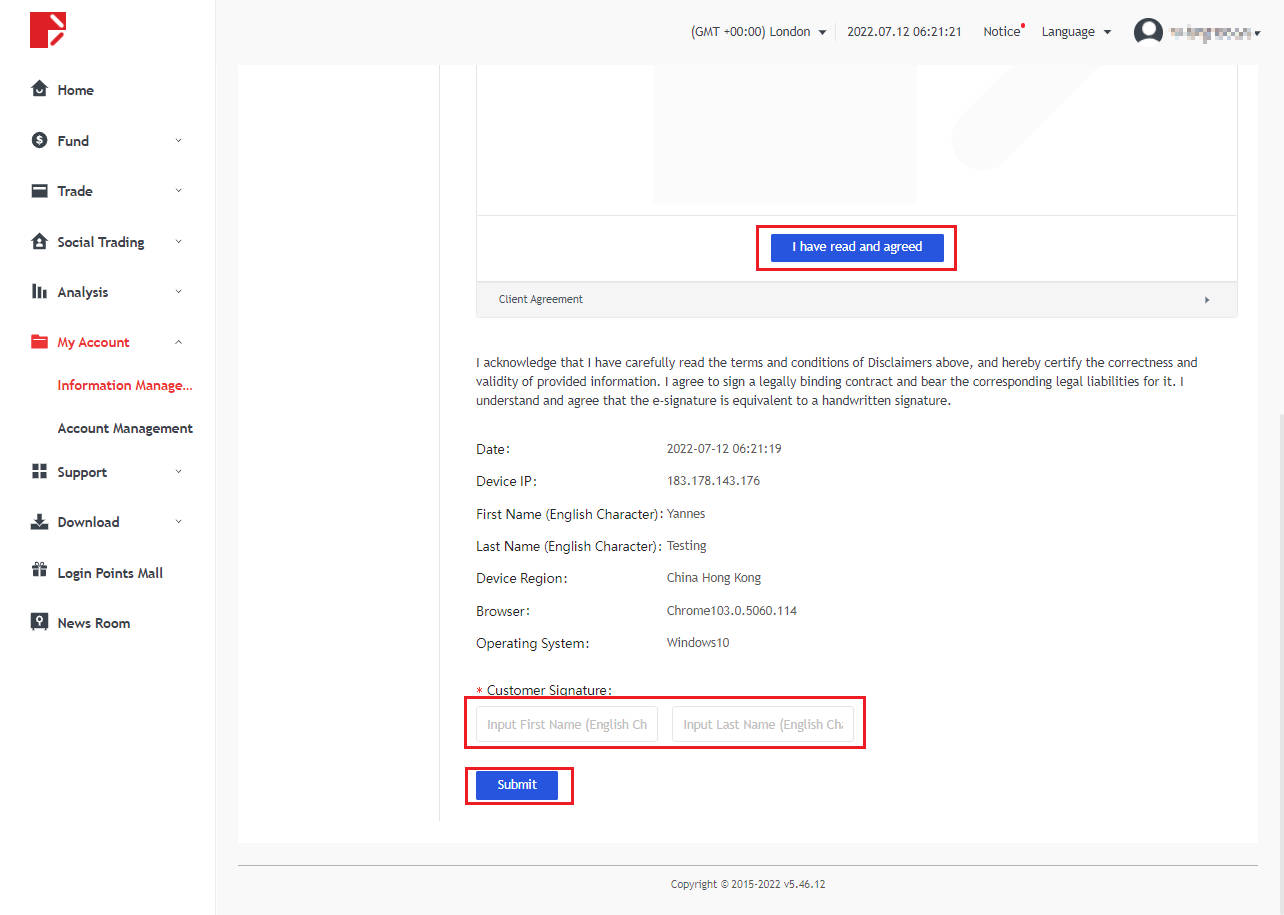 Check out our video tutorial on "How to Register An Account With Doo Prime".