1. After logging in to the Doo Prime User Center, click "My Account" in the left column, select "Account Management" to enter the "Account Settings" interface, and click "Modify" at "Password".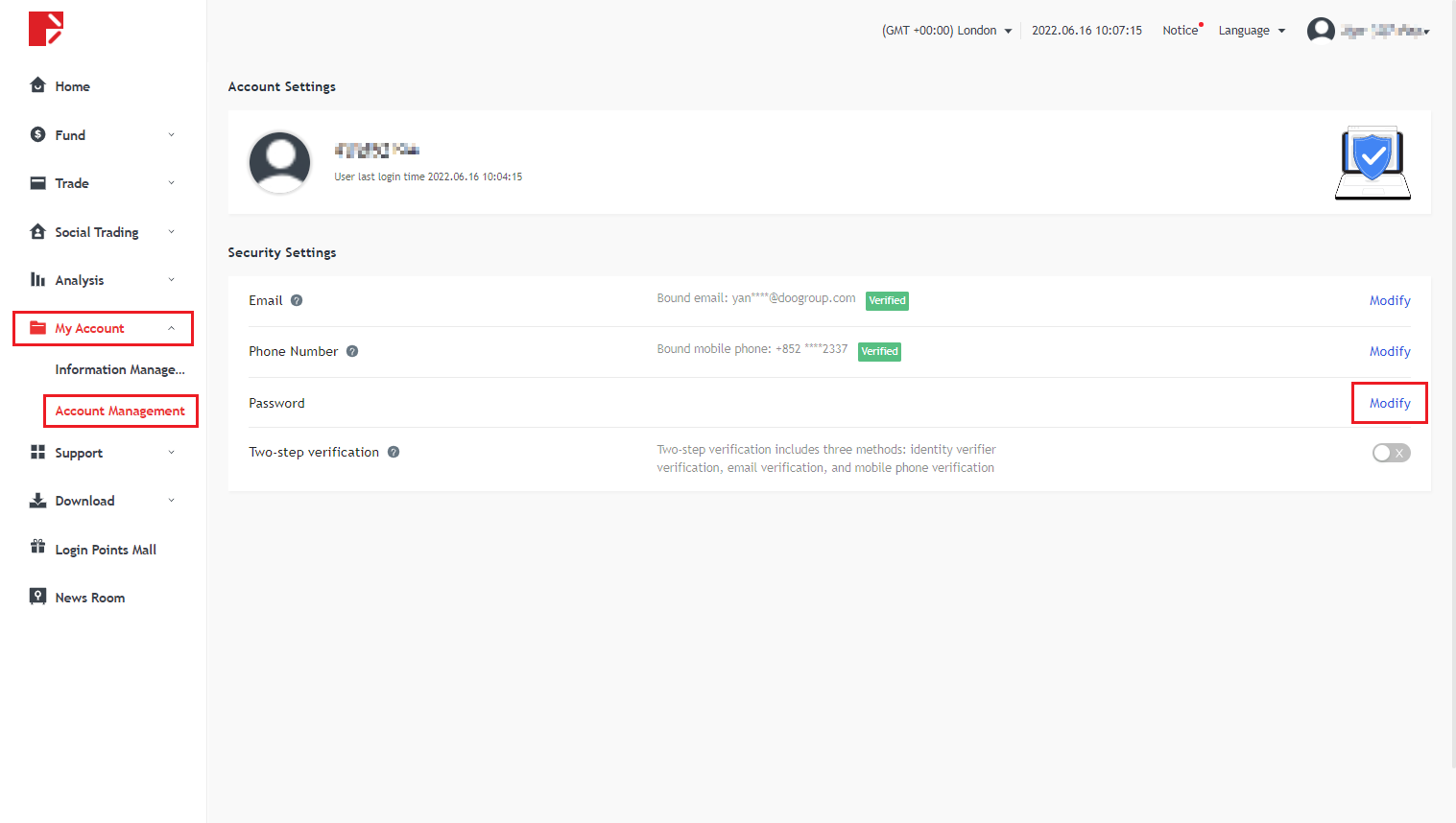 2. You can choose mobile phone or email for verification. Click "Please click to verify". After passing the verification, the system will send a verification code through mobile phone information or email. Please enter the verification code and click "Next".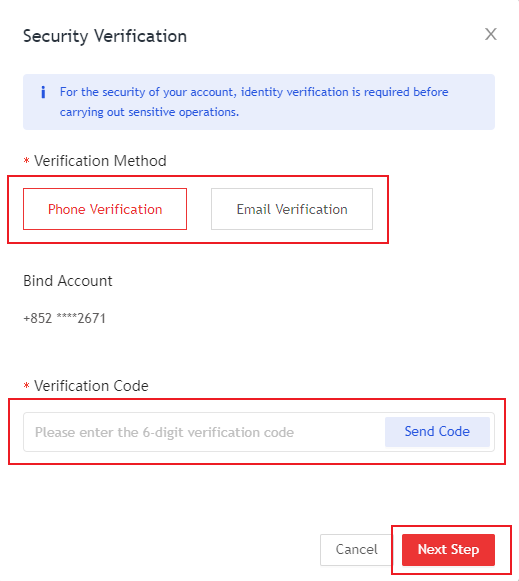 3. Reset your password and click "OK", you will receive a confirmation email to complete the setup.